The 2022 Kia Forte in Elk Grove CA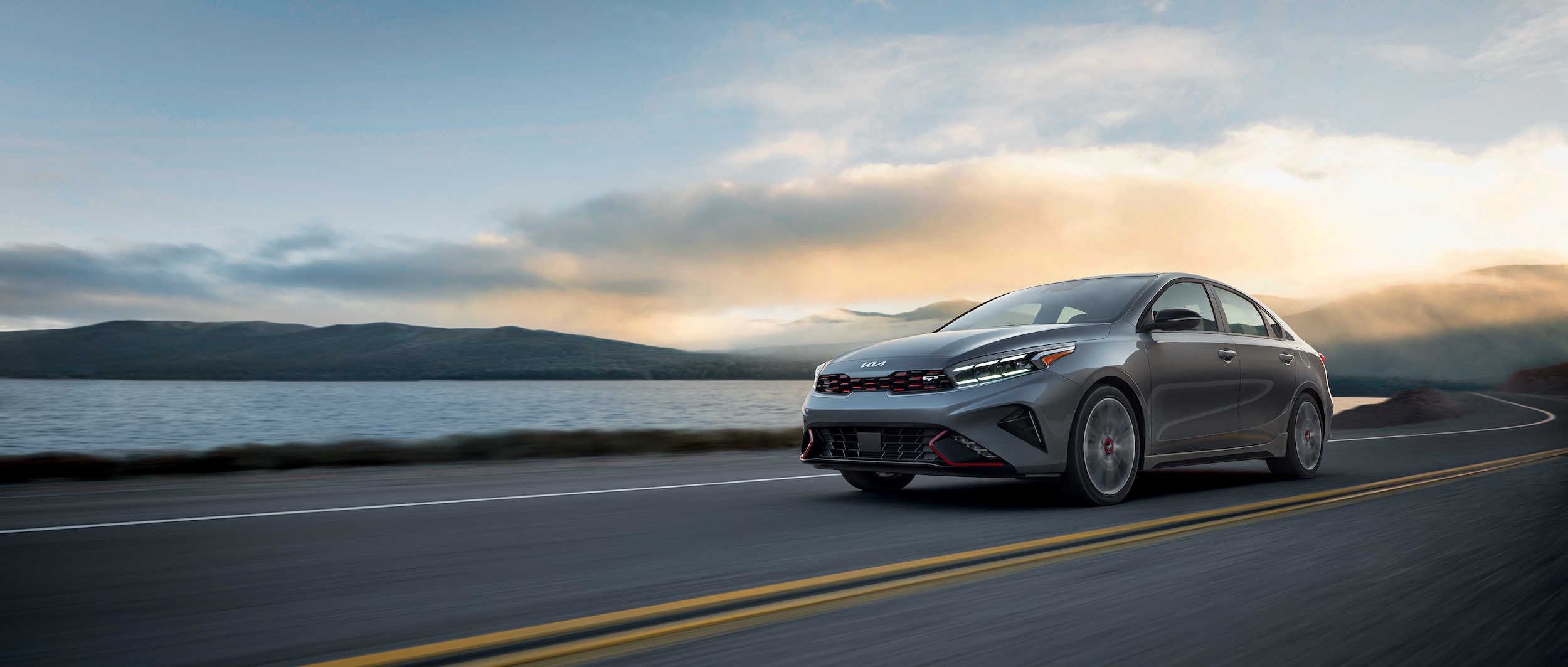 The New 2022 Kia Forte: A Lot to Like, Not a Lot to Spend
The Kia Forte for 2022 at Elk Grove Kia is a compact sedan that packs an exceptional amount of value in a handsome, compact silhouette. The base model can stretch a gallon of gas while the top-level GT trim delivers the kind of performance that can make your day, every day. The 2022 model includes new advantages like Apple CarPlay® and Android Auto™, now standard and cable-free. The ride is quiet and the cabin is comfortable.
Performance & Safety
All buying in the Roseville and Vacaville, CA area can select either of two engine choices for the Kia Forte:
The 2.0-liter four produces 147 horsepower
The turbocharged 1.6-liter four, capable of a stout 201 horsepower
Car & Driver timed the turbo's zero-to-60 run at 6.7 seconds. That kind of acceleration can be very reassuring when you need to get around town quickly and safely.
Safety features on the new Kia Forte for 2022 at Elk Grove Kia are impressive. A good example is an optional adaptive cruise control system that processes navigation data to adjust speed when appropriate for safety. It can even slow the car down in anticipation of a curve ahead. 
Fuel Economy
The Forte is your friend at a time when gasoline prices aren't always as hospitable as they used to be. The standard four-cylinder engine gets an estimated 33 miles per gallon for its combined mileage and as much as 40 miles with every highway gallon. Even the GT model with a dual-clutch transmission does well, with the combined gas mileage figure holding up nicely at 30 mpg. The new Forte spends a whole lot more time driving than filling up.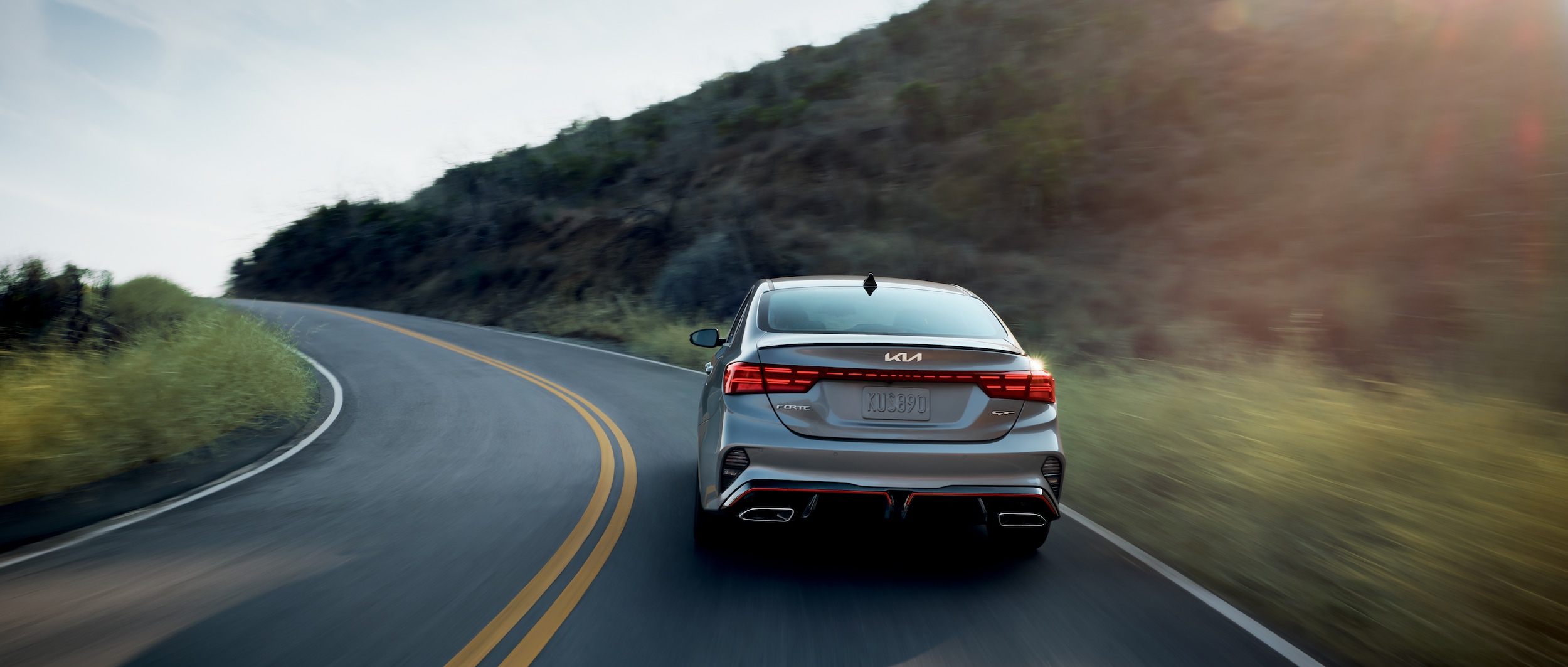 Interior
The inside of the new 2022 Kia Forte has a simple, understated elegance. Materials used throughout are premium quality and the rear seat is surprisingly roomy. You can get an optional USB charging port in the back row and you can also add a dual-zone climate control system. Seats are designed for comfort even on extended road trips. Road and wind noise have been skillfully hushed. 
Both the front seats and the steering wheel have a gratifying range of adjustability. You'll also enjoy the generous amount of knee and shoulder room in the front row. Even taller drivers will find plenty of headroom up front and the amount of headroom in the back is better than you might expect in a compact. Physical buttons make the infotainment system noticeably easier to use. 
Technology
Car industry analysts have noted how remarkable the new 2022 Kia Forte is when it comes to getting a lot for your money. A strong case in point is the array of infotainment features. The base model starts with a standard 8-inch touchscreen, something you don't find in every value-priced compact car. It also starts with Bluetooth, Apple CarPlay® and Android Auto™, all standard.
Move up to the GT-Line and GT trims and then we're talking about a big 10.3-inch touchscreen display with navigation integrated into the dash. We're also talking about the luxury of SiriusXM satellite radio, something you'll appreciate on nice, long road trips far from your home in Sacramento or Davis, CA.
Test Drive the New Kia Forte at Elk Grove Kia

As you can see, the 2022 Kia Forte offers more than usual for its very affordable price tag. Browse our complete online selection and select the Kia Forte that looks most intriguing to you. Then schedule an enjoyable test drive soon at Elk Grove Kia in Elk Grove, CA. 
How Can We Help?
* Indicates a required field