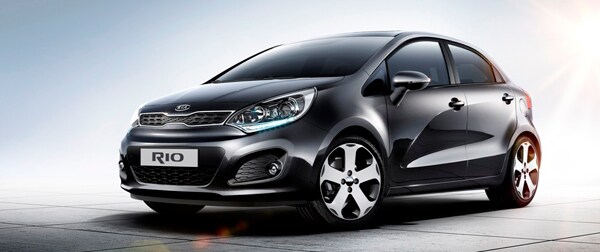 Behold... a car that is as inexpensive as it is FUNctional!

Come test drive the 2012 Kia Rio today, at Elk Grove Kia. Come in and learn more about the vehicle that changes how people think and how they should think about small cars.

Built in three trim levels; LX, EX and SX, and in either a sedan or hatchback configuration, the 2012 Kia Rio combines safety, fuel-efficiency, styling, and premium features to put it well ahead of its competition. Even better, the Kia Rio is offered at an extremely attractive price point.

When reviewing the 2012 Kia Rio 5-dr, Jack Baruth of The Truth About Cars notes,...
"Rio is the best small car money can buy for almost nearly everyone."
"The 2012 Rio is handsome...the rest of the Rio's dynamic package is very satisfying."
"Handling...was on the pleasant side of perfectly adequate."
" 'This is a really solid interior for nineteen grand.' It wasn't until I reached the end of the drive and looked at the exterior badging that I realized I'd been driving the $16,000 mid-level model."

At A Glance: The 2012 Kia Rio

Class Leading Horsepower & Fuel Economy
138 horsepower delivered from the all-new 1.6L GDI I-4 engine
30 city / 40 highway EPA fuel economy rating with Active ECO system

Premium Interior Features Offered
UVO infotainment system powered by Microsoft®
Bluetooth® wireless technology
Heated Leather Seats
Class Leading 7" Touch-Screen Navigation
Push Button Start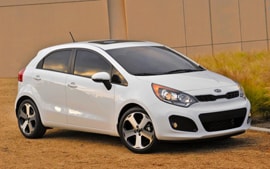 The eye-catching SX offers 17" alloy wheels and a sport-tuned suspension backed with larger 11" brakes.